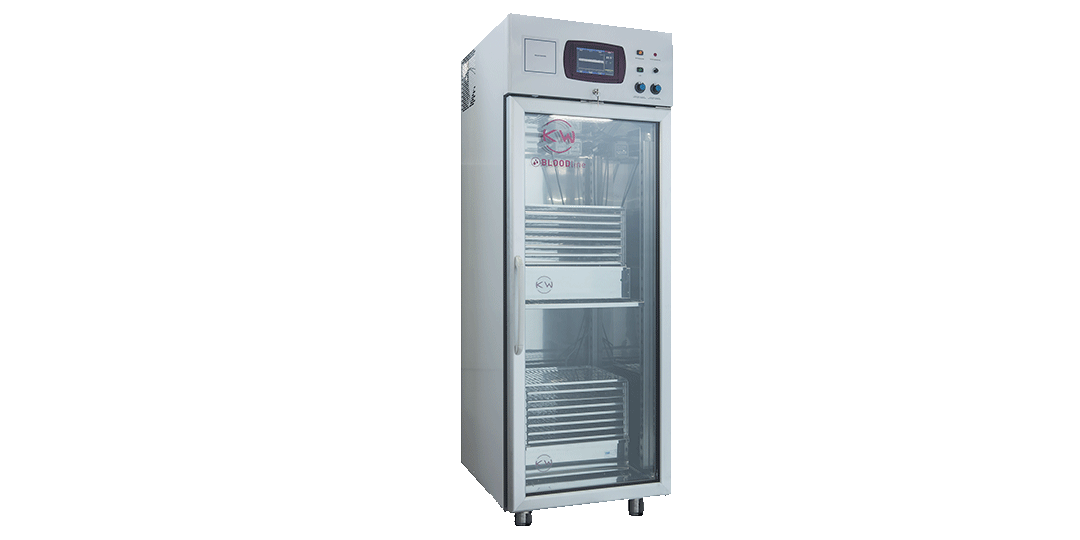 Les incubateurs KW, dotés d'une structure en acier pré-peint avec des coins arrondis et une double porte vitrée, assurent l'homogénéité et la fiabilité de la température maintenue à l'intérieur avec une plage qui va de +18°C à +22°C. La température idéale pour stocker vos poches de plaquettes de manière sécurisée est obtenue grâce à un compresseur hermétique très silencieux. Cette série d'incubateurs est équipé de la technologie TOUCH, avec un écran tactile et un monitoring complet de la température et des alarmes de l'enceinte. A chaque ouverture de porte, les mouvements de l'agitateur à l'intérieur sont stoppés.
External dimensions H x W x D (mm) : 700 x 800 x 2000

KW
KW-Med has been serving the medical industry for over 26 years with a wide variety of products such as surgical blades, sutures, monitors and more! KW-Med provides the medical community with high quality medical equipment at an affordable price! KW-Med specializes in the distribution of medical supplies and equipment to the markets of doctors, hospitals and dentists. They are proud of their commitment to quality and their uncompromising promise to provide the best customer service in the industry.
Not what you are looking for?