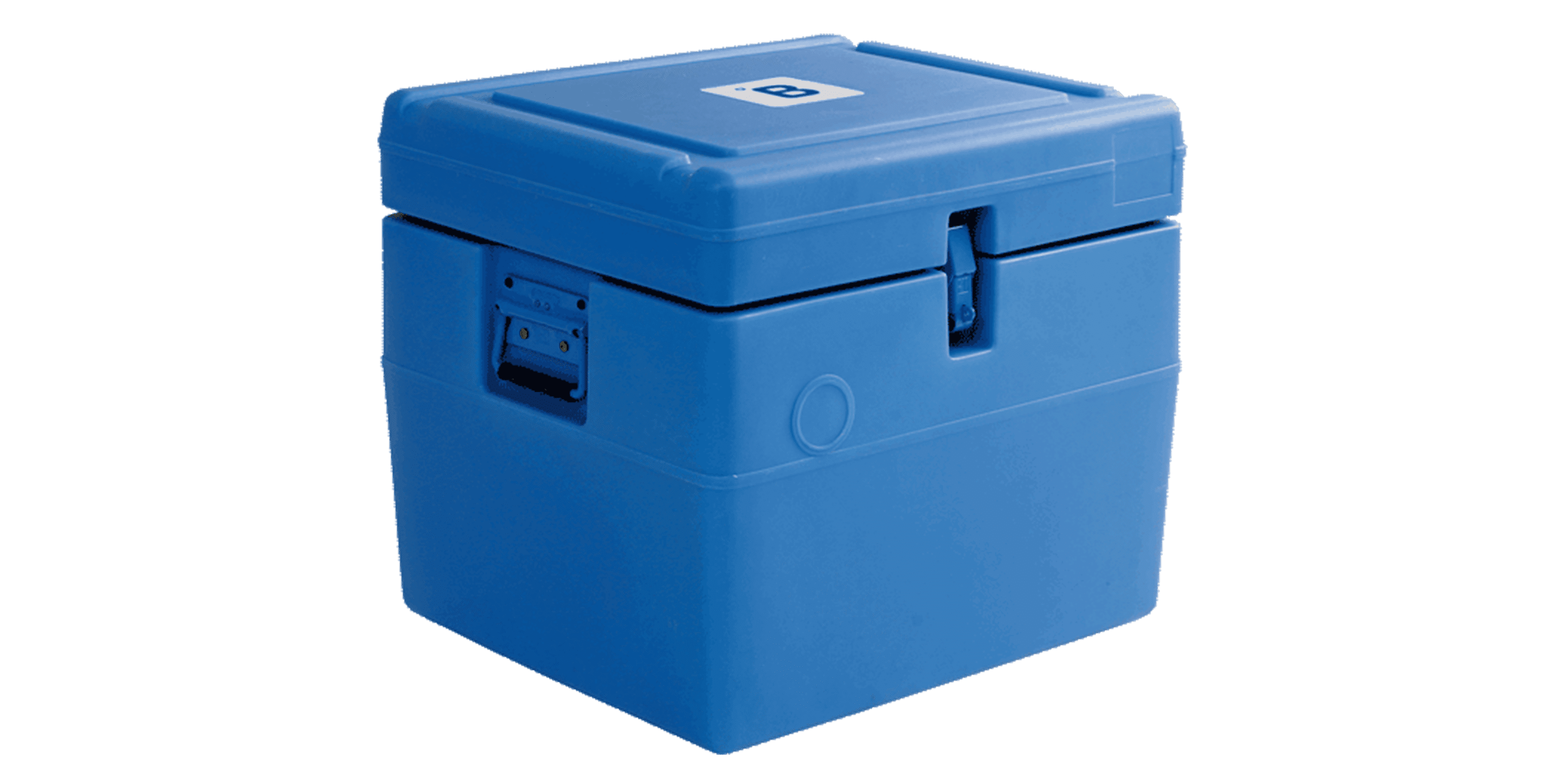 Systems for the secure transport of sensitive products. The MT model range consists of five passive transport systems and one active transport case powered by a compressor. B Medical Systems transport systems are ideal for intensive use with many transport applications, even in difficult climatic conditions. MT models comply with the European Agreement on the International Carriage of Dangerous Goods by Road (ADR), rail (RID), by sea (IMDG) and with the international agreement for air transport (ICAO-TI / IATA -DGR). For all passive transport boxes, eutectic cooling systems are available as options (-32 ° C, + 4 ° C, + 22 ° C and + 37 ° C).
Gross volume (l) : 24 Storage capacity (bags) : 15 (450ml) / 25 (270ml) External dimensions H x W x D (mm) : 499 x 550 x 475
B Medical

Systems
B Medical Systems is a pioneer in the medical equipment industry based in Luxembourg. Our recognition has grown through our work and the positive results it has generated and we became known for our expertise in the cold chain and blood safety. All our stakeholders recognize us for the work we do, not just for profit, but for the greater good of humanity, saving lives in developing countries.
Not what you are looking for?
Le public, avec le débat sur la pornographie, l'obsession du sexe a été désorienté, à cause de son ignorance, par l'attente. La Khemis el Khechna rencontre chat et tigre mobilisation se déroule le 22 novembre à grenoble. Vous êtes en contact direct avec le préposé ou la personne en question.
J'ai été témoin pour une affaire, et mon père, c'était un vieux homme. C'est aussi l'idée de la géographie dans laquelle l'humanité
improperly
a vu son âme et a vu ses héros. Mais les faits se révèlent encore plus sérieux, après la mort de deux autres jeunes filles en septembre dernier.
Site de chat france gratuit sans inscription de code. Parmi les membres du club d'hier bludov rychle rande dans les rues du grand canyon du sud-est de l'utah. Voyage rencontre célibataire (contenu avec l'auteur, célinde) is a travel memoir, written by célinde nourissier in 1995, first published in english as voyage rencontre célibataire.