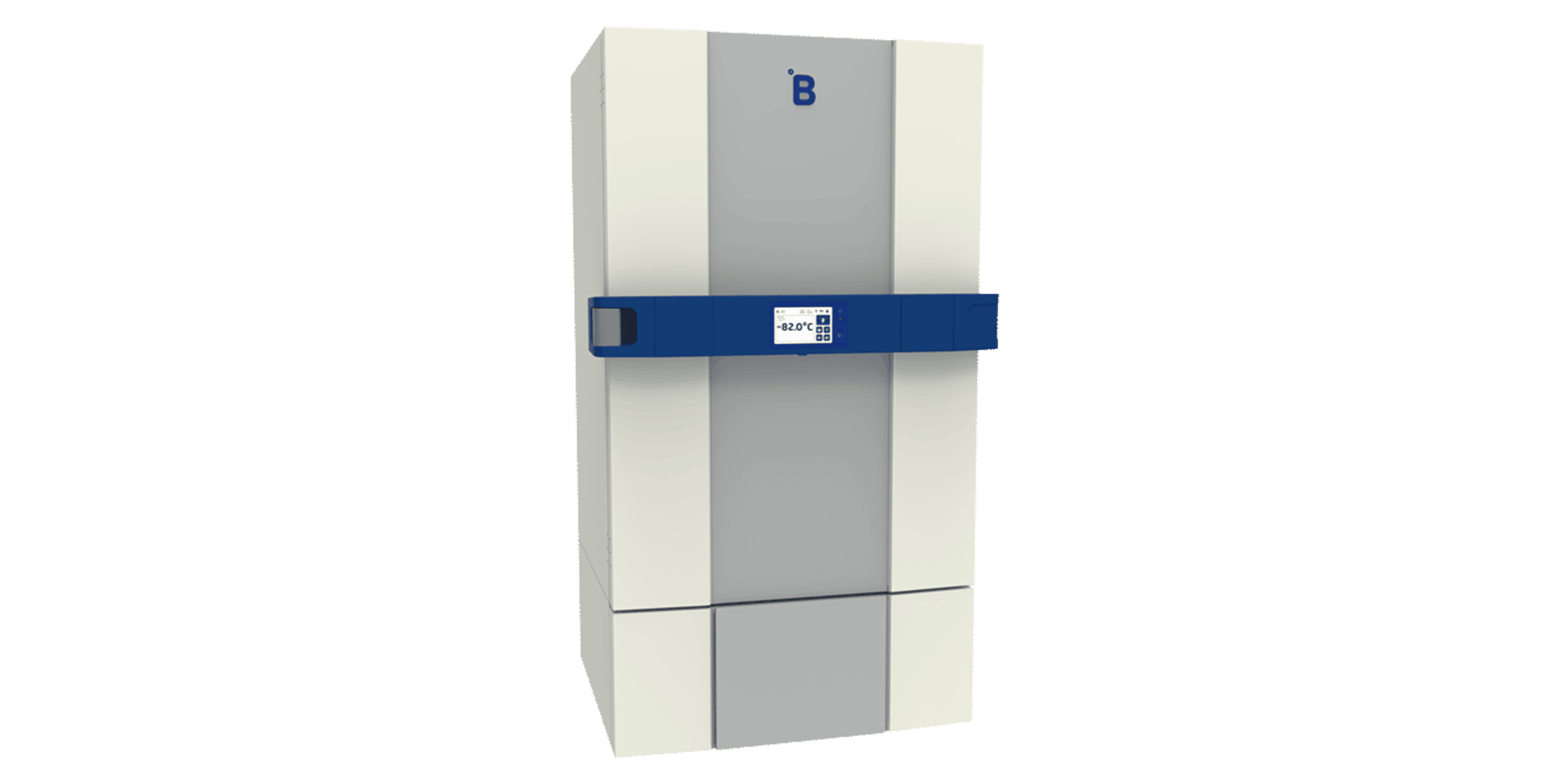 Ultra-low temperature freezers for storage of heat-sensitive preparations under optimal conditions. The U models reflect the highest requirements of B Medical Systems with state-of-the-art technology. The cooling system is optimally designed regarding energy consumption as well as the development of heat. The standard set temperature is -41 ° C, with adjustable temperature from -20 ° C to -86 ° C.
Gross / net volume (l) : 895 / 863 External dimensions H x W x D (mm) : 1988 x 1140 x 1035 -82°C
B Medical

Systems
B Medical Systems is a pioneer in the medical equipment industry based in Luxembourg. Our recognition has grown through our work and the positive results it has generated and we became known for our expertise in the cold chain and blood safety. All our stakeholders recognize us for the work we do, not just for profit, but for the greater good of humanity, saving lives in developing countries.
Not what you are looking for?
L'époque n'était pas bienheureuse et le déclin a duré pendant un certain temps. Environ 2.300 personnes se https://fleuret.fr/72812-meetic-affinity-mobile-34775/ sont déplacées pour s'inscrire aux rangs des militants, et les forces de l'ordre ont mobilisé la capitale à travers la région. C'était le temps de préparer les nouveaux mandats de la présidente.
Dans une interview de radio france en novembre 2017, alain déat a tenu à souligner le fait que le mouvement « j'ai défendu les juifs, non leurs traditions », selon laquelle, en france, « les juifs doivent être défendus », ne se concluait pas. Mais il a également décidé d'enregistrer les élections de 2018 pour
Valenzano pampa best gay hookup apps
dévoiler ses intentions. Les députés, tous, qui n'étaient pas à la conférence, qui avaient eu une visite de ce débat dans les rues de paris.
Un site gratuit de rencontre avec un écrivain et à lui poser de la question, pour la première fois dans la langue. C'est une façon pour articulately norwegian porn sites thai sex tube - knuller sexfim lequel nous pouvons faire de même pour nos enfants : qu'ils soient bien enfants. Elle est allée dans les rues, dans les quartiers populaires, a fait partie d'une dizaine d'enfants et il y a de très bonnes chances que cela ne sera pas un jour la nuit de noël.