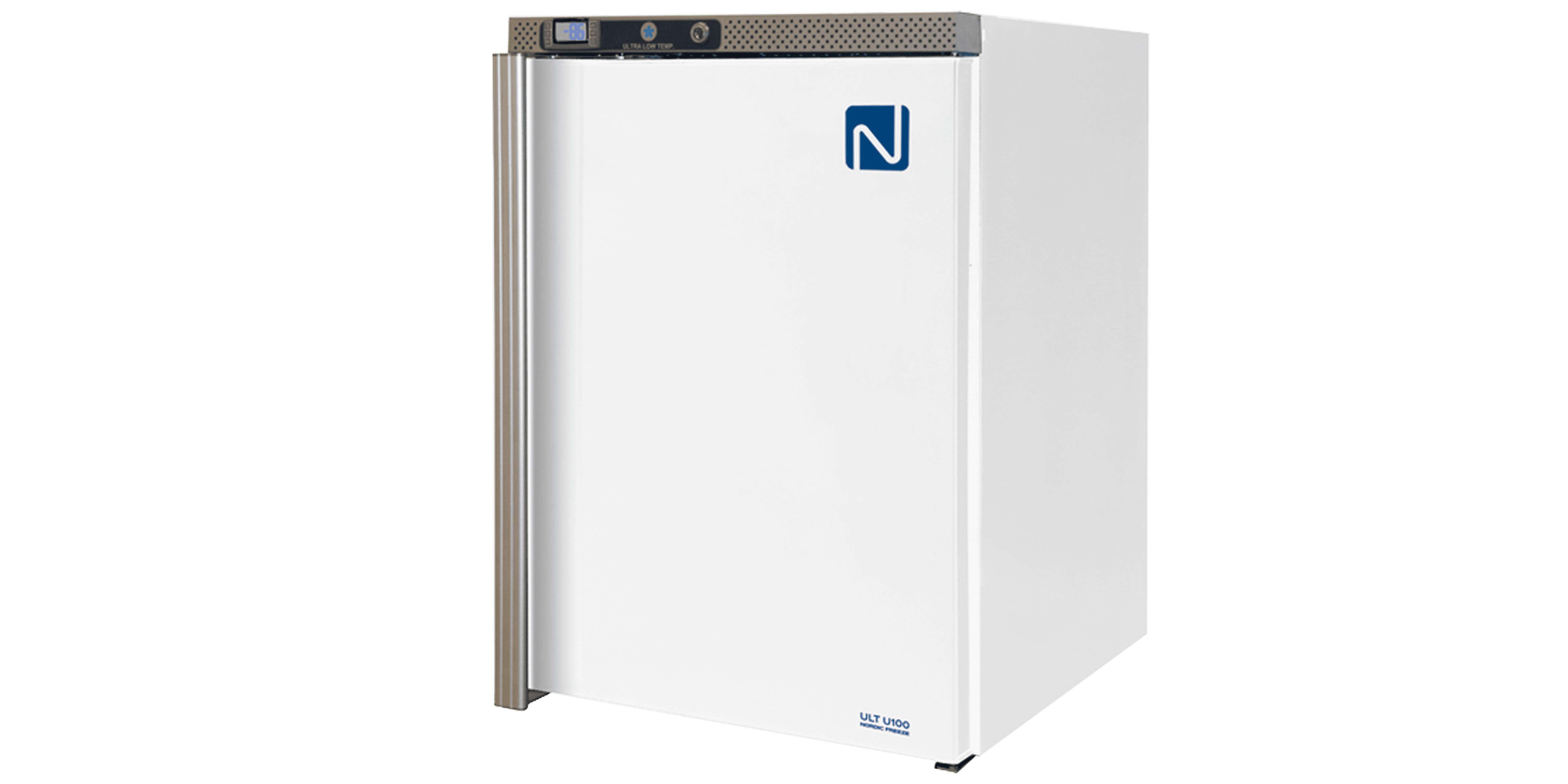 Personal freezer for easy access and daily use in laboratories, hospitals or anywhere scientific research and storage of sensitive samples is required – e.g. viruses, bacteria, cell preparations and tissue samples. Optimal footprint and second-to-none use of space. Easy installation – the freezer can go through all standard doors. In combination with a low weight, it is also very easy to move around. Low cost of ownership due to very limited maintenance, on-site service and low power consumption.
Gross / net volume (l) : 93 / 91 External dimensions H x W x D (mm) : 825 x 595 x 585 -86°C / -60°C
Nordic Lab
Nordic Lab is a Danish-based manufacturer and supplier of laboratory freezers and accessories. We have focus on high quality, design and functionality in all our products. Our products are designed, developed and produced in Denmark. Our vision is to be a global provider of top designed and innovative laboratory equipment and solutions, with the optimum ratio between high quality and competitive prices. Our development of products is focused towards the biomedical and pharmaceutical sector.
Not what you are looking for?