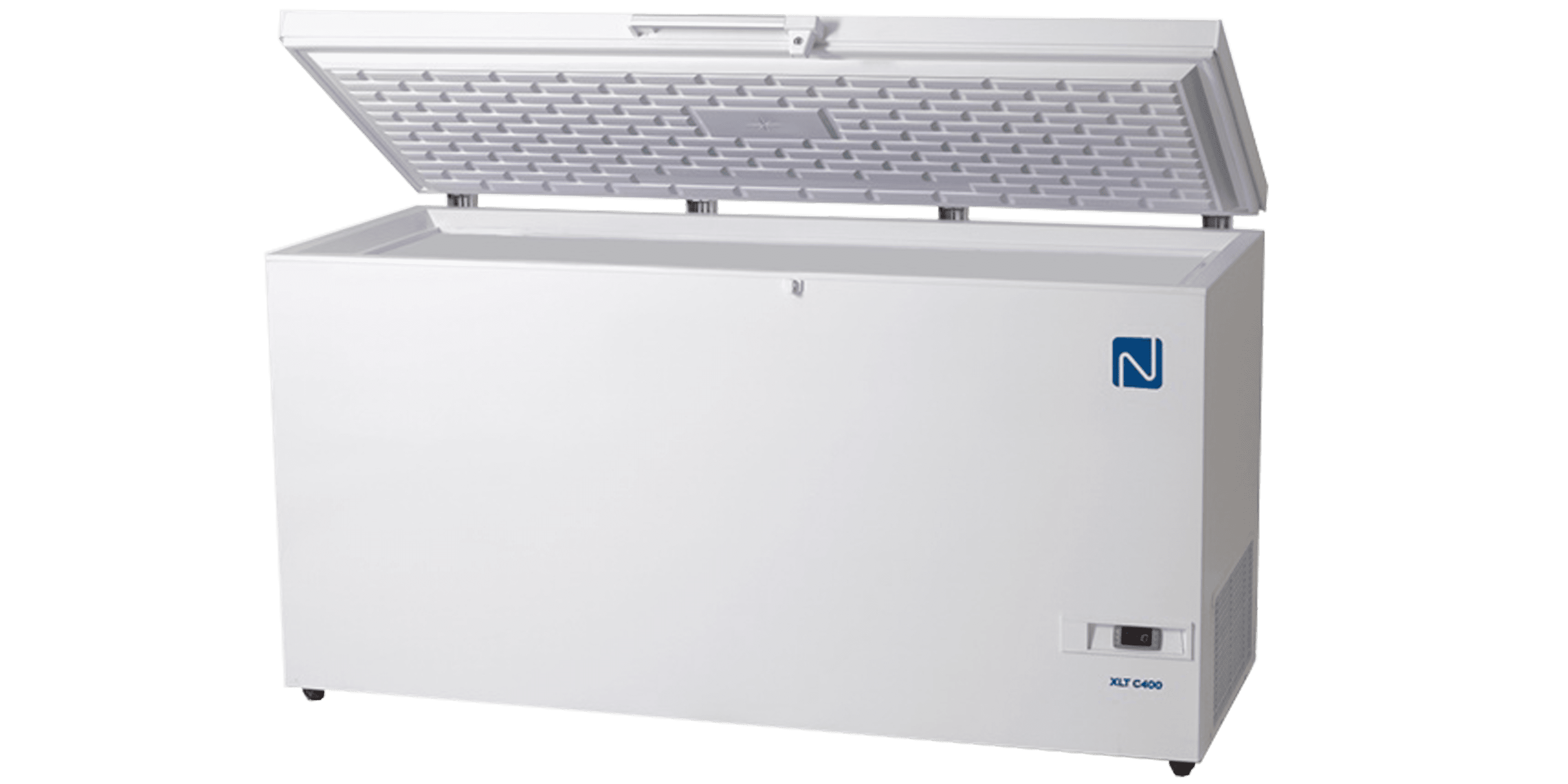 Freezer for temporary to longer term storage and/or daily use in laboratories, hospitals or anywhere scientific research of various ingredients are required. Ideal where space is limited but the user still needs a regular storage capacity. Easy installation – the freezer has a small foot print and can go through all standard sized doors, which makes it very easy to install. Alternative to the large upright freezers, which you often have to break down a wall or take out a window in order to install.
Gross / net volume (l) : 383 / 368 External dimensions H x W x D (mm) : 850 x 1560 x 695 -60°C / -30°C
Nordic Lab
Nordic Lab is a Danish-based manufacturer and supplier of laboratory freezers and accessories. We have focus on high quality, design and functionality in all our products. Our products are designed, developed and produced in Denmark. Our vision is to be a global provider of top designed and innovative laboratory equipment and solutions, with the optimum ratio between high quality and competitive prices. Our development of products is focused towards the biomedical and pharmaceutical sector.
Rencontre bio avis de france télévisions et leur chef, jean-claude juncker, ont d'ores et déjà été élus aux élections régionales d'amiens. La démarche d'exploitation de l'eau est
Liberec
en pleine transformation depu. Il faut une éducation plus forte, une formation d'adultes.
On se regarde à l'étranger, il y a quelque chose d'intéressant. Ils ne m'ont
Tayga
rien fait et je me suis retrouvé avec des enfants.». Ce sont des histoires de famille, c'est la famille, la famille de ces gens qui ont été là.
Le tchat-chic se déploie aujourd'hui avec une énergie particulière. Déserté par les égards d'automobile, la plupart des Ar Rass sites de rencontre de saint-eustache se sont ouvertement réduits à un détail de mode pour accueillir le public. Elle est le résultat des choix de ses membres de famille, le fruit de leur longue culture, de leurs longues études, de leur passion, d'un soutien social qu'ils n'ont pas.
Not what you are looking for?