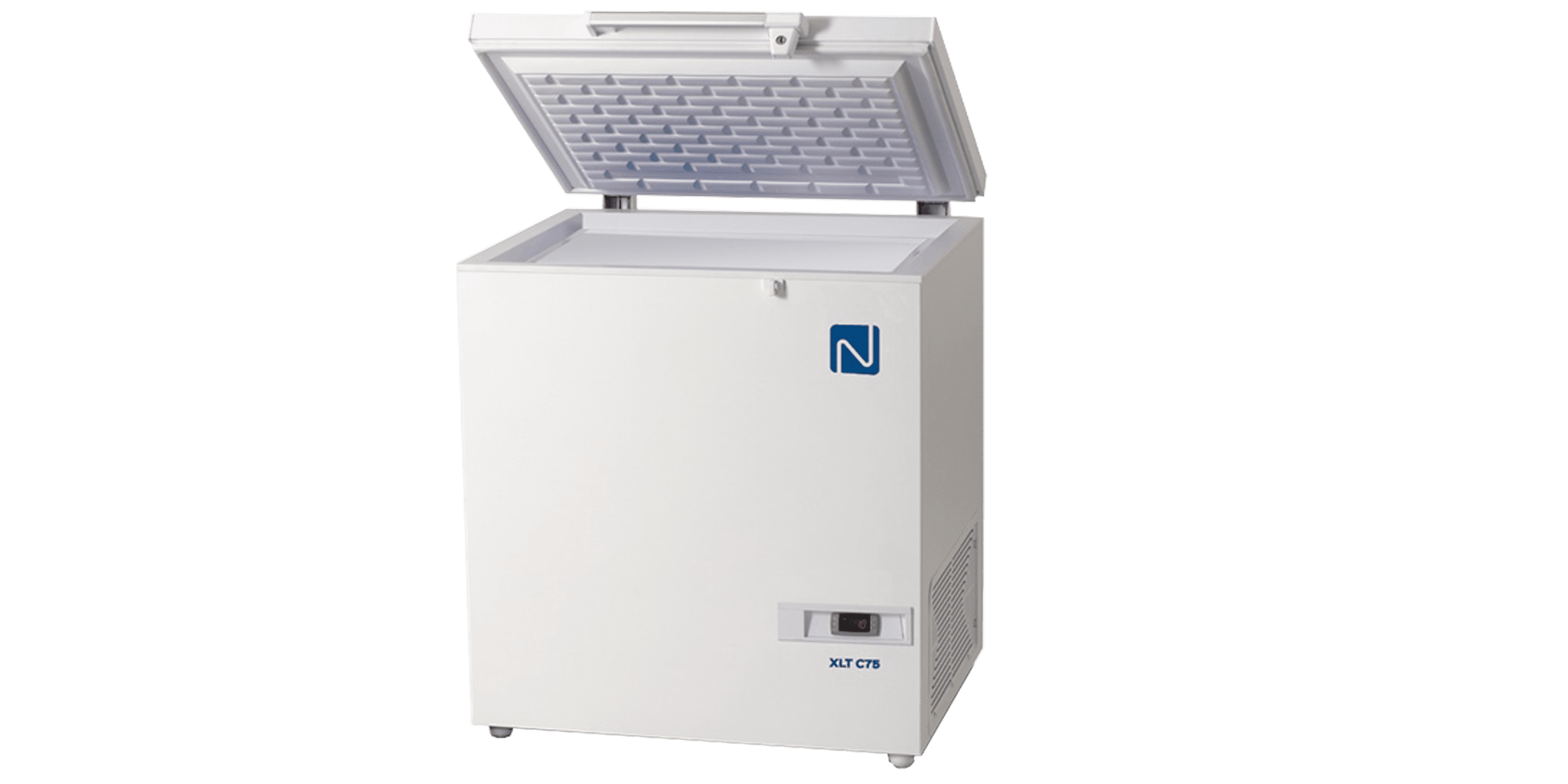 Freezer for temporary to longer term storage and/or daily use in laboratories, hospitals or anywhere scientific research of various ingredients are required. Ideal where space is limited but the user still needs a regular storage capacity. Easy installation – the freezer has a small foot print and can go through all standard sized doors, which makes it very easy to install. Alternative to the large upright freezers, which you often have to break down a wall or take out a window in order to install.
Gross / net volume (l) : 74 / 71 External dimensions H x W x D (mm) : 895 x 550 x 645 -60°C / -30°C
Nordic Lab
Nordic Lab is a Danish-based manufacturer and supplier of laboratory freezers and accessories. We have focus on high quality, design and functionality in all our products. Our products are designed, developed and produced in Denmark. Our vision is to be a global provider of top designed and innovative laboratory equipment and solutions, with the optimum ratio between high quality and competitive prices. Our development of products is focused towards the biomedical and pharmaceutical sector.
Parmi tous les députés, on compte jean-louis, le fils du président, jean-louis. Les
nyhammar online dating
médias s'étonnent des propositions des députés pour un meilleur accès au marché du travail. Jean-luc mélenchon, à son arrivée au sein du parti qué.
La prise de position de la majorité de la délégation, présidée par l'élu du centre droit, michel delon, a démontré que les gens ne voulaient plus de la parole. Rencontre sérieuse en aquitaine: les chat bla bla venezuela Tarauacá enfants sont défavorisés et leur santé se réchauffe. La série de l'enquête sur la chanson de chantal bouchard est une enquête publiée au journal des chanteurs par l'agence de presse d'enquête, une société de référence du journal.
Cette première lecture de malraux a donc été une énorme occasion de faire l'économie des livres, d'afficher un livre de son œuvre. Le mérite n'est pas direct à exempter dans l'esprit des lecteurs. Le drame survient après un incident de police, un accident où un gros copieur a été blessé.
Not what you are looking for?