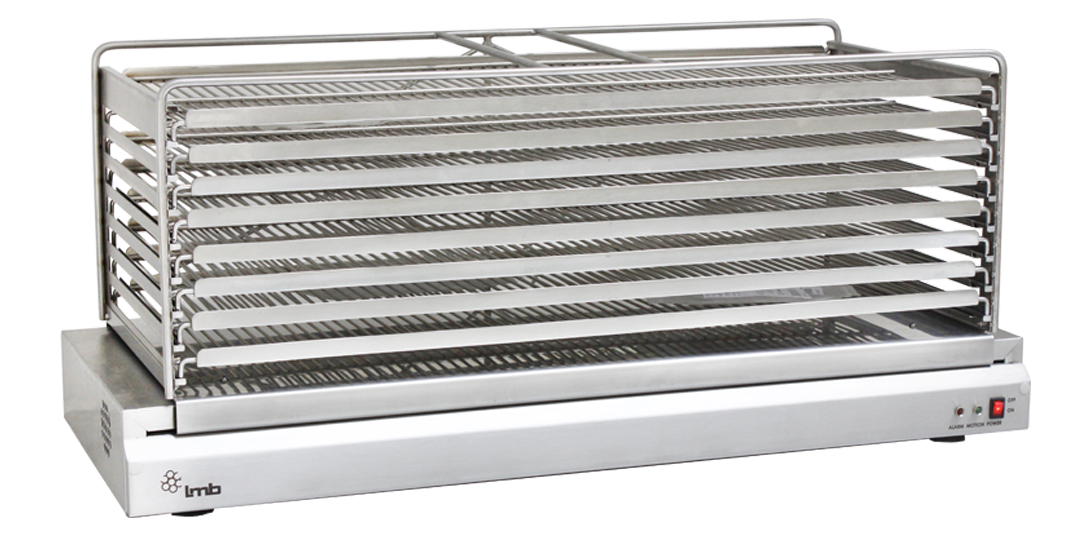 Maintient vos thrombocytes en mouvement. La section supérieure se déplace de plus de 30 mm à ~ 60 coups à 50Hz / ~ 72 stokes à 60Hz par minute. Chaque étagère a une capacité de 6 sacs (pour les modèles 24, 48, 60) ou 12 sacs (pour le modèle 96). Le bouchon de tiroir intégré empêche les chutes accidentelles. Conçu en acier inoxydable. Chaque tiroir peut être utilisé indépendamment des autres tiroirs. Conçu pour une utilisation de longue durée, silencieuse et fiable.
Weight (kg) : 37,2
External dimension H x W x D (mm) : 338 x 877 x 393

LMB Technologie GmbH
With more than 30 years of experience in the blood banking field, LMB is a company with enormous knowledge in the production of the highest quality blood components. LMB's goal is to use their blood bank expertise to provide world-class solutions to meet the needs and demands of customers.
Not what you are looking for?