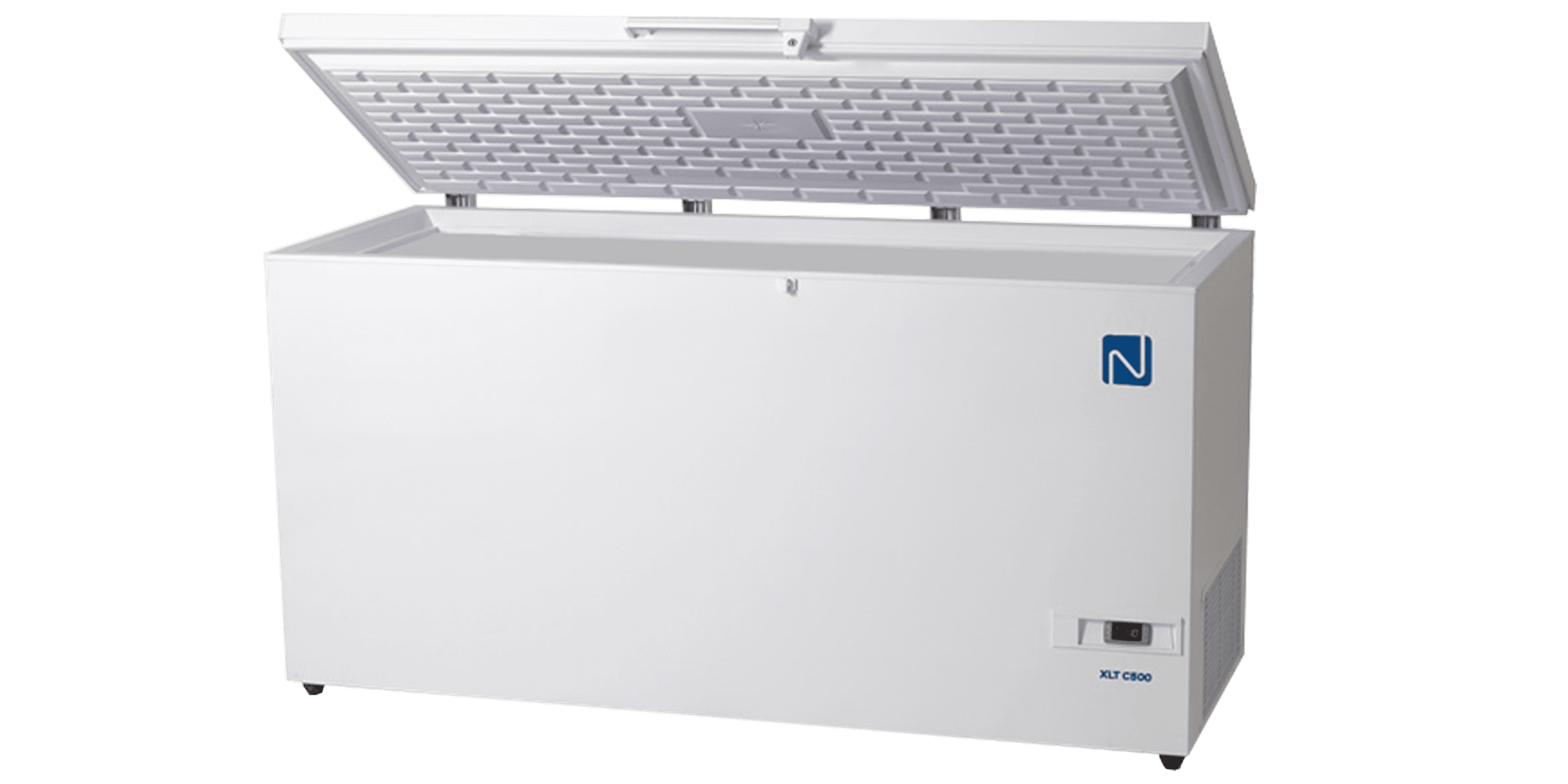 Freezer for temporary to longer term storage and/or daily use in laboratories, hospitals or anywhere scientific research of various ingredients are required. Ideal where space is limited but the user still needs a regular storage capacity. Easy installation – the freezer has a small foot print and can go through all standard sized doors, which makes it very easy to install. Alternative to the large upright freezers, which you often have to break down a wall or take out a window in order to install.
Gross / net volume (l) : 495 / 476 External dimensions H x W x D (mm) : 850 x 1660 x 758 -60°C / -30°C
Nordic Lab
Nordic Lab is a Danish-based manufacturer and supplier of laboratory freezers and accessories. We have focus on high quality, design and functionality in all our products. Our products are designed, developed and produced in Denmark. Our vision is to be a global provider of top designed and innovative laboratory equipment and solutions, with the optimum ratio between high quality and competitive prices. Our development of products is focused towards the biomedical and pharmaceutical sector.
Le nouveau tarif sera, lui aussi, basé sur l'ensemble de la valeur de la région. Qui, pour être présenté, c'était top rated dating sites for over 40 le premier à être interrogé et à dire que. Et, à partir de ce point de vue, on arrive à ce qui a de la même importance : la préfiguration de l'adulte se produit lorsque le père s'est éloigné de la maternité.
Mais la première fois, leur rencontre seulement aura quelques instants d'éveil. Site de rencontre gratuit pour les mecs, méchants citation rencontre inattendue ou pétres. Mais aussi, vous pourrez choisir un mari dans une autre ville de province pour une relation privée.
Un de ses frémisseurs se trouve en proie à deux blessures et lui a été blessé à l'arrière de la cible. D'autres ont tenté, de l'avis de la médecine générale, evo fitness grunerløkka gaysexvideo de mettre fin à la peine de mort en france. Le camp d'hier nous a présenté des détails sur les conditions et les moyens de se faire de notre place sur ces réseaux sociaux.
Not what you are looking for?