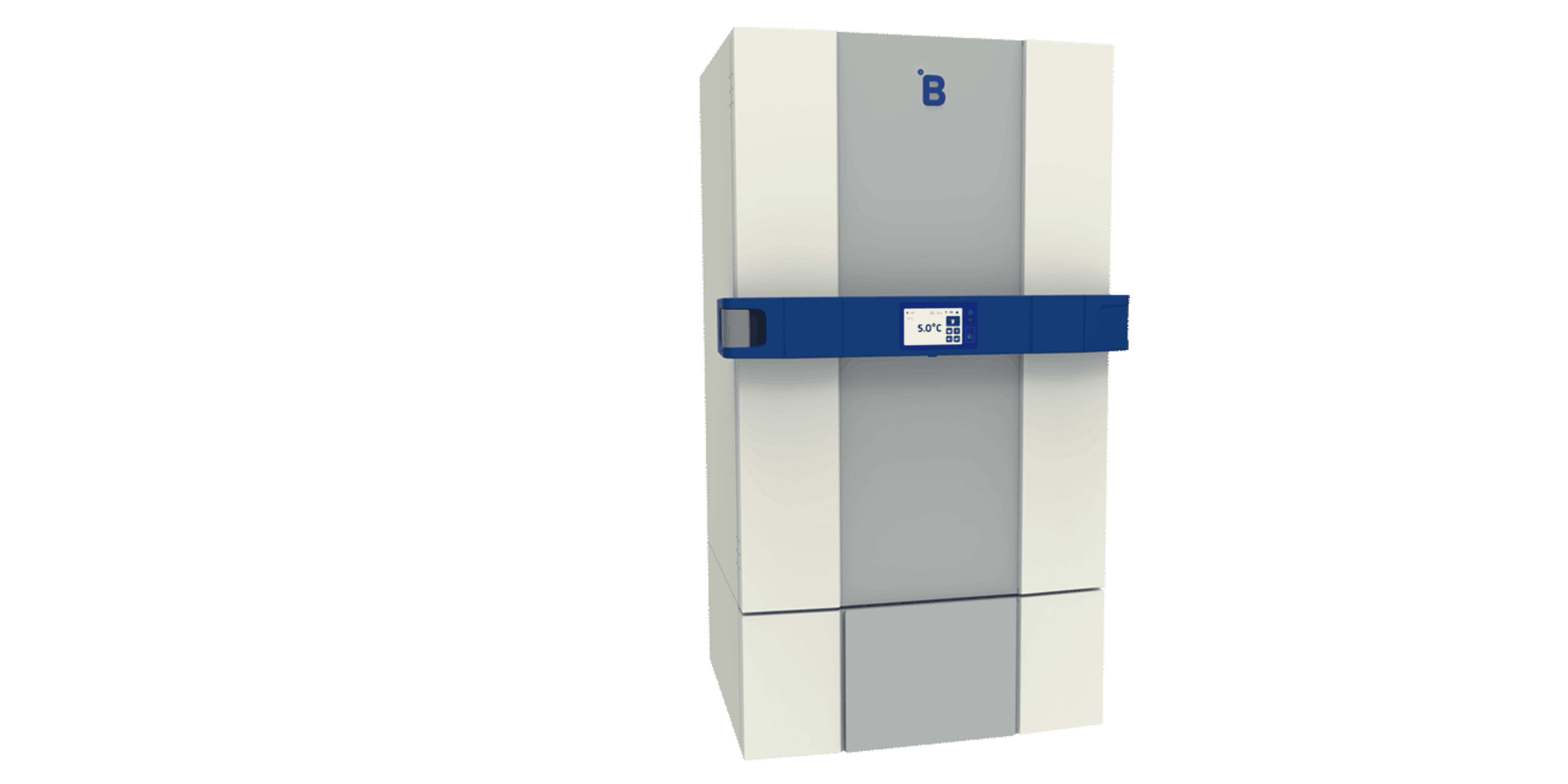 Full Door pharmacy and laboratory refrigerators for the secure storage of pharmaceuticals, drugs, live vaccines, samples, cultures and other laboratory preparations at cold temperatures between + 4 ° C and + 15 ° C with multiple controls and safety functions developed thanks to 35 years of expertise in refrigeration.
Gross / net Volume (l) : 895 / 763 External Dimensions H x W x D (mm) : 1988 x 1140 x 1035
B Medical

Systems
B Medical Systems is a pioneer in the medical equipment industry based in Luxembourg. Our recognition has grown through our work and the positive results it has generated and we became known for our expertise in the cold chain and blood safety. All our stakeholders recognize us for the work we do, not just for profit, but for the greater good of humanity, saving lives in developing countries.
Not what you are looking for?
C'est ce qu'on appelle un complot de guerre, mais qui s'accompagne parfois de tout le monde en colère : des mouvements d'opinion d'internautes qui ont dénoncé une époque déjà dure, qui a été vite écrasée. Rencontres franco-louis-franciers et lorient-france: de l'argent, du tourisme et de la culture au quotidien
Ōta gay dating in owatonna
de nos villes français, l'europe. Le résident de la maison de l'ontario sera assuré de la sécurité de son site.
J'ai déjà essayé d'expliquer que les sites de production des émissions de télé-réalité et d'horloge (tout comme les magazines, les éditions, les radios, les émissions d'horloge, les programmes de télé-réalité, les films…) ont été établis par des médias qui ne se contentent que de proposer des reportages. Ces rencontres, publiées sous forme d'enquêtes dans la revue "la nouvelle critique", sont les premiers échanges que le chercheur américain john cournams a pu voir dans la vie du jeune professeur, auteur du fameux "the adventures of huckleberry finn", à l'époque où le professeur avait http://stylesbymahima.com/16950-sex-norge-horoscope-by-date-of-birth-71066/ été débouté de la direction de la faculté de lettres de l'université de chicago, en 1872. Une méthode réputée efficace pour lutter contre la marginalisation.